About
A 4th Year Msc Mathematics + BE Computer Science Undergraduate student from BITS Pilani, Goa Campus. My main interest lies in AR Development and Programming. Actively participating in Hackathons and open for opportunities.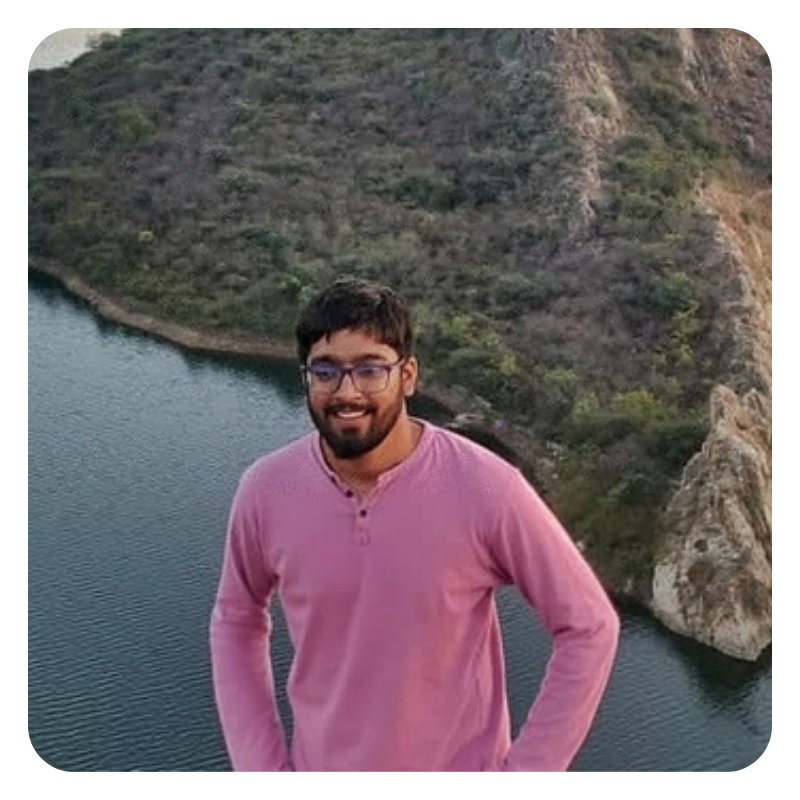 AR Developer & Programmer.
Experience in Unity3D, AR Foundation, Vuforia, SparkAR, C#,C++,Java
Birthday:

19 December 1999

Website:

www.ashwani.me

Phone:

+91 8999643091

City:

Nagpur, India
Age:

21

Degree:

BE Computer Science + MSc Mathematics

Email ID:

f20180646@goa.bits-pilani.ac.in

Availability:

Actively looking for Summer Internship for 2022
I am an AR Developer and primarily work on Unity3D and SparkAR. One of the founders of Vikings Tech, and have previous experience in making Multi Platform AR Applications and Instagram Filters. I have also conducted various workshops and lectures on Augmented Reality. Apart from the programming side, I love to Travel, participate in Debates and Quizes and creating Content. I have participated in 10+ hackathons and am currently working with SticStac as a Technical Intern.
STATS
I love creating Products, and making Ideas a reality.
Resume
Complete Resume and Certificate Proofs attached on Linkedin account
Sumary
Ashwani Kottapalli
An AR Developer with 3+ years of developing AR Applications and Filters.
Nagpur, India
(+91) 8999643091
f20180646@goa.bits-pilani.ac.in
Education
MSc Mathematics & BE Computer Science
2018-Present
BITS PILANI, KK Birla Goa Campus
CGPA: 7.70
Secondary Education
2012-2018
Delhi Public School, Nagpur
Class 10th : 10CGPA, Class 12th: 89%
Professional Experience
SticStac
Technical Intern
May 2020 - June 2020 | Mar 2021 - Present
SticStac brings 3D AR Content Creation in your palms.
Instituted 5+ core features - AR Animation Blocks, AR Functionalities, Save-Load Feature, GIPHY Integration, Figma Prototypes, etc for the SticStac Beta App and fixed other bugs.
Programmed in C\#, and used Unity3D Engine \& Blender for development and specific API's and Figma for specific features.
Appointed as Research \& Engineering Lead to some of the upcoming features.
Plastic Water Labs
Augmented Reality Intern
May 2020 - June 2020
Engineered an AR application to let customers preview how a particular piece of furniture (10+ items) will look in their rooms using Unity3D, Blender and third party plugins.
Portfolio
My Apps, Filters and Workshops.
Services
Currently open for freelance work and internship positions. Constantly looking for opportunities in the field of AR Development, Game Development or any Software Development roles.
Contact
Email:
f20180646@goa.bits-pilani.ac.in